Parish Hall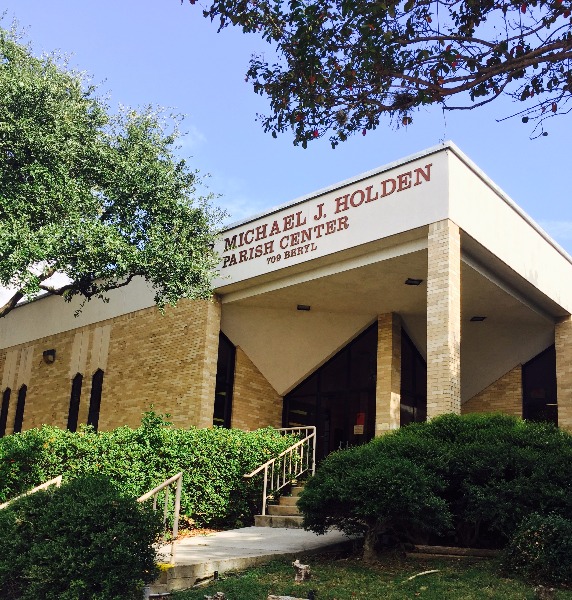 St. Gregory the Great
Msgr. Michael J. Holden Hall
All events must be coordinated and confirmed with the St. Gregory the Great Catholic School Facility Manager, Hope Rodriguez, who is available Monday thru Friday from 8:00am-5:00pm and can be reached at (210) 342-0281 ext. 326.
Information presented on this page is for informational purposes. Any requirement, price, or rule is subject to change.
Cost of Rental: $1,500.00 (6 hour guest time) Hall rental cost includes set-up and clean-up and 1 security. Facility representative on call day of event.
Parishioner Discount: Please contact for quote. Must be an active registered Parishioner.
Damage Deposit: $500.00 (Returned after event) 50% of rental and Damage Deposit required at time contract is signed.
Each additional hour: $150.00
Parish Center Rules/Requirements:
•50% of contract fees must be paid at the time of reservation
•Damage deposit must be paid at time of reservation (check will be cashed)
•1 Officer needed per 100 guests
•Balance is due 30 days prior to the event
•Cancellation fee of $250.00 if cancelled 12 weeks prior, inside of 12 weeks, no refund will be given
•All customer rented items must be removed at the end of the event. (i.e. margarita machine, keg)
•Concessions available if needed.
•No rice, bubbles, birdseed, glitter, or confetti allowed.
•Children must be supervised at all times.
Birthday/receptions (under 21 years)
•3 officers for 300 guests, 4 officers 301+ (Capacity 350)
•Damage deposit for reception: $500.00
Security Officers
•A licensed officer(s) will be provided for the event.

For additional venue information contact:
Hope Rodriguez
hope.rodriguez@stgregorys.net