Welcome to Admissions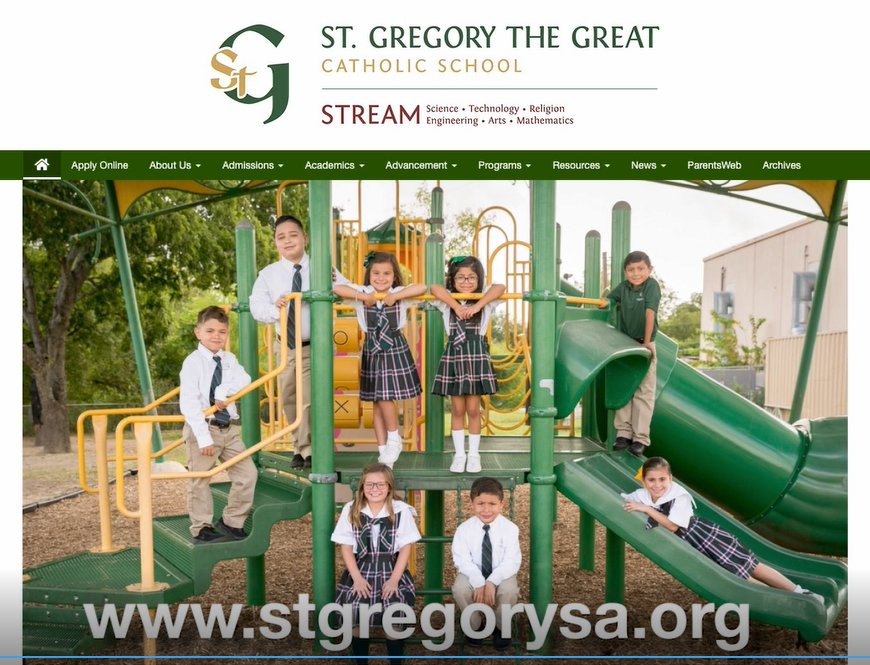 Dear Prospective Students and Families,
Thank you for your interest in St. Gregory the Great Catholic School. Our mission, in keeping with the Catholic tradition, is to nurture in our children and one another, spiritual, personal, and academic growth through prayer and Christ-like service.

The decision of which Catholic school to attend is one of the biggest decisions that a family will make. There are many questions about the school and its culture that should be asked. Your school selection needs to feel right. The strong foundation that our students receive at St. Gregory the Great Catholic School will remain with them through their time here as students and beyond. St. Gregory the Great is a safe and nurturing environment where students are able to grow in their faith, foster relationships, appreciate the value of academics, and have a sense of belonging.

If you are considering a Catholic school that will continue to enhance and grow your family's faith and spirituality, provide your child with a challenging and engaging curriculum, and also give you a true sense of community, then St. Gregory the Great is the school for you!

I would love to have the opportunity to show you why so many families are choosing St. Gregory the Great Catholic School. Please consider coming by the school for a visit. I look forward to meeting you soon!

Grace and Blessings through Christ,
Admissions Office
(210)-342-0281 ext. 368